Zeus has found his forever home!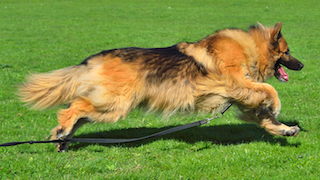 Zeus is now jumping for joy, as he has now been officially adopted by one of our volunteers. He is one of our longest residents in the kennels and we are delighted he is now in his forever home.
Zeus was a big scardie cat when he came to us, he had been isolated for everything and was afraid of the world. Eileen has done a fantastic job, with the help of Dorothy and Carolyn (who walked him every weekend) at helping this boy get over some of his fears. He will never be 100% but he is certainly happy.
Thank you to everyone who has sponsored Zeus on our sponsorship page.