Diesel Our very own Hero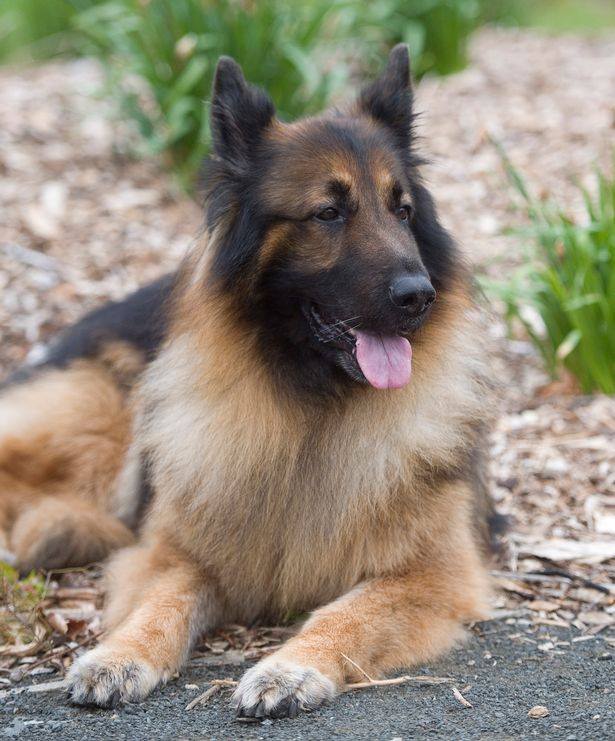 Everyone Meet Diesel - Diesel is one of our success story dogs - And a bit of a celebrity! Awarded with a PDSA Commendation for Animal Devotion. Diesel has even been on STV and appeared in several news papers
From PDSA "In March this year your wrote to us nominating Diesel for an animal award in recognition of how he supported you when you had a bad fall and how he stayed with you, even in the ambulance and on arrival at the hospital. I am also delighted to hear he is a canine blood donor - he sounds like a very special dog.
I am extremely pleased to confirm that we have awarded Diesel a PDSA Commendation for animal devotion. He joins an illustrious list of animals whose remarkable actions have undoubtedly saved or enriched the lives of their companions"
And here is what Diesel has to say
"When I first met my new Mum & Dad I was in kennels having been rescued by the GSDS. My new home is so good. I can do anything and everything. Dad plays with me when he gets in from work and Mum is with me all day, going for walks and shopping in the car. My Mum had a bad accident after having me for two days and I knew I had to make sure she was ok. Mum said I was very brave but she would do the same for me. I have been on lots of lovely holidays in the Highlands, not too sure what that is but it was great. New places to go, lots of hills to climb and lochs to paddle in. My Dad paddled in the loch with me as I was a wee bit scared but Dad gave me a cuddle and said it would be ok. I like water now. I also give blood now to save poorly dogs. I don't mind. I get a goody bag every time I go so its worth it. I have lots of toys and squeeky toys and I'm very happy now. Mum & Dad say they love me every day and I love them back. Thank you GSR for finding my new Mum & Dad."